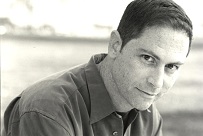 Steve J. Earle,This email address is being protected from spambots. You need JavaScript enabled to view it. is a Producing Director for the Workshop Theatre Group and Chair of the Theatre Department at The Governor's School for the Arts.   Acting  credits include the Virginia Stage Company, Theatre IV, Swift Creek Mill Playhouse, Richmond Triangle Players, and numerous other theatres. Television credits include F.B.I. Files,  Interpol, and commercial work. Directing credits include Workshop Theatre Group, Theatre IV, Richmond Triangle Players, Generic Theatre, Suffolk Center for the Arts and  universities. He holds an M.F.A. from Virginia Commonwealth University and a B.F.A. from the University of North Carolina Charlotte. He has also studied at the Gaiety School for  Acting in Dublin, Ireland and in various classes in New York. Before coming to G.S.A., Mr. Earle taught at Longwood University, The Governor's School for Visual and Performing Arts  at the University of Richmond, Virginia Commonwealth University and the School for the Performing Arts in the Richmond Community as well as other places. He currently teaches  The Theatre Experience and Theatre History at Old Dominion University. At G.S.A. Steve teaches Acting, The Meisner Technique, Lessac Vocal Technique, History of Film, Dramatic  Literature and Criticism, Directing, Phonetics and Stage Dialects. Steve is a member of the Society of Stage Directors and Choreographers. 
Sean Blue,

This email address is being protected from spambots. You need JavaScript enabled to view it.

 Director of Tech/Design
 Ricardo Melendez, Producing Director for Actors' Workshop of Virginia, Mr. Melendez is a 2009 recipient of the 'Best Male Actor" award at the Dublin Theater Festival for his interpretation of Nijinsky in the Workshop Theatre Group production of Nijinsky's Last Dance, previously performed at the Edinburgh Fringe Festival in Scotland, in Spain and many regional theaters across America. Some of his regional credits include, Trinculo at The Virginia Arts Festival production of The Tempest, Captain Slank at The Virginia Stage Company production of Peter and The Starcather, Hamlet in Hamlet at Theatre 22(NYC), Rodolfo in A View from the Bridge, at the Gershwin Theater, NY, Peter in Legacy of Light at the Barksdale Theatre in Richmond, Wilde in Gross Indecency by Moises Kaufman. Recent directing works: Paper Cranes, Two Gentlemen of Verona, Romeo and Juliet, Blood Wedding, Servant of Two Masters, and The Laramie Project. As a playwright his one man show, Call Me Boricua! received a premiere at The Workshop Theatre Group and at The Phoenix Theatre in Indianapolis. His work Cloaked was produced at the Dublin Theatre Festival 2011 in Ireland, receiving nominations for Best play, Best actor, and Best costume design. Some film credits include Bordertown (2009), and A Gift Devine (2010). Mr. Melendez is the Associate Artistic Director at Todd Rosenlieb Dance Center, and Artistic Director of Virginia Ballet Theater. Ricardo currently teaches at The Governor's School for the Arts both in the Theater and Dance Departments as well as Old Dominion University. Mr. Melendez holds a BA degree in Dance Pedagogy from Butler University and a MFA degree in Theater from Brooklyn College, New York. At GSA he teaches Acting, Scene Study, Theatre History, Dramatic Literature, Pilates, Speaking Classical Text, Acting Shakespeare, and Vocal Production.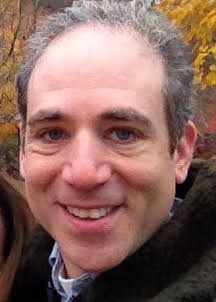 Matt Friedman, teaches filmmaking at The Governor's School for the Arts in Norfolk, Virginia. He wrote the local independent feature comedy "Moving," was a Sloan Foundation fellow for science-themed screenplays at the Sundance Screenwriters Lab, and assistant directed the 2012 Superbowl commercial "Man's Best Friend." He is also active in local performing arts, having acted in and directed several plays, mostly at the Generic Theater, where he was a founding member of the Artistic Team and created a series of promotional comedy shorts. He has also kept himself busy over the years as a volunteer EMT and a graphic & web designer at Frame25 Productions.  
Jeni Schaefer is the Resident Costume Designer and Costume Shop Manager at The Virginia Stage Company and has been Freelance designing regionally for the past 3 years. Regional credits include: Peter and the Starcatcher, The Hound of the Baskervilles,Always Patsy Cline, Tom Jones, In the Book of, The Great Gatsby, The Comfort Team, The Fantasticks, Death of a Salesman, Red, Radio Golf, A Raisin in the Sun, Around the World in 80 days, Wit, Crowns, Billy Bishop goes to War, Hank Williams List Highway, The Elephant Man, Of Mice and Men, A Christmas Carol and To Kill a Mocking Bird to name a few. Mrs. Schaefer holds a Master of Arts in Communication /Theatre in Costume Design from Wichita State University and resides in Chesapeake Va. with her amazing Husband Tony and their two beautiful children Sara and Ethan.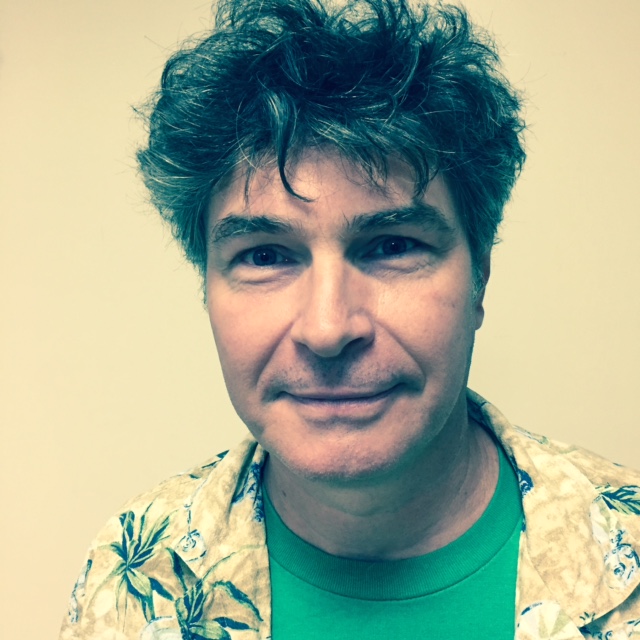 Terry Jernigan, was born in Portsmouth, Virginia. During high school TJ enrolled in drama to get to know a beautiful redhead girl and quickly fell in love. He has been acting ever since. TJ studied theatre at Shenandoah Conservatory and Old Dominion University. TJ enjoys stage as much as film with a much higher passion for improv. He has worked with Washington Improv Theatre Sports and Slap Happy, he is a founding member of Comedy Bowl and Who's Turn is it Anyway, and is the founder of The Boris Badinage Improvisational Troupe. He is currently working with Virginia Beach's comedy improv troupe The Improvisionaries. He is also working on Badges of Honor, The Warriors Lament. A play about a Vietnam Veteran who visits the families of the men who fell under his command. This play will tour. TJ teaches Performance Improv at GSA. 
Douglas Hudson (guest artist) offers 20 years of experience working with youth and adults as a movement awareness and dance therapy coach throughout the United States & Europe. He is a licensed psychotherapist and massage therapist. Highlighted trainings include Authentic Movement with Janet Adler, Ph.D. and Process-Oriented Movement & Psychotherapy with Arnold Mindell, Ph.D. (Jungian Analyst). He also has a background in teaching Contact Improvisation. Douglas has coached and mentored youth in San Francisco, CA and students from the PlayMakers Repertory Company at UNC-Chapel Hill. Douglas holds a Bachelor of Arts from UNC-Chapel Hill in Film & Communications with a minor in Psychology. His Masters of Arts in Psychology & Body-Oriented Therapy is from the California Institute of Integral Studies in San Francisco.
 Ron Newman is the Director of Education and Community Engagement with Virginia Stage Company.  He has been a theater educator for nearly 40 years, and has made it his life's mission to create and foster innovative cross curricular arts education programming.  Ron established and taught film studies, include film history, documentary film, and film production at Norfolk Academy for 17 years.  He holds a BA in Theater Education, with a minor in film studies.  He holds an MS in Education from Old Dominion University, and did his theater graduate studies at the University of Delaware and American University.  Ron was the Director of Fine Arts, Theatre and Film and Norfolk Academy for 27 years.  He has adapted and directed more than 30 classic children's literary works for the stage including, Alice in Wonderland, The Wizard of Oz, The Pied Piper, Aesop's Fables, The Adventures of Tom Sawyer, and The Selfish Giant.  Aside from writing, producing, and directing he has performed in over fifty productions, including the East Coast tour of Marlo Thomas' Free to Be... You and Me, and has been seen on local TV in over thirty Doctor Madblood episodes, and on stage with Virginia Musical Theater, The Generic Theater, and in Virginia Stage Company's productions of The Diary of Anne Frank and The Tempest.